By Alan Highton on Mar 25, 2022 8:15:00 AM
I'm going to go out on a limb and say that most of you use GPS (Global Positioning System) - if not occasionally, at least every now and then. When I moved from South Africa to the United States, I relied on GPS constantly. It helped safely and efficiently get my family from point a to point b. Settling into a new home in a town where we didn't know where the nearest grocery store, gas station, restaurant, and even the school were located, GPS saved me from spending countless hours driving around to familiarize myself.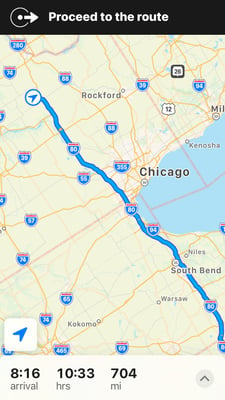 If you're like my wife and daughters, driving somewhere once doesn't cement that route in your brain, therefore making GPS super convenient (and that's ok!). GPS assists in getting you to your destination:
quickly as it chooses the shortest/most economical route
safely as it avoids routes with accidents and warns of hazards & speeding
without getting lost as it provides you with step-by-step instructions, warning you of upcoming turns and exits. You can even change the accent of the person prompting you (I usually prefer the British accent, she just sounds less angry & bossy 😃).
without tolls, if you prefer
Just climb in your vehicle, enter the address, and you are ready to go! You can also use it while walking/biking and it will automatically adjust the timeframe depending on your mode of transportation.
GPS For Conveyor Belts - Sort Of...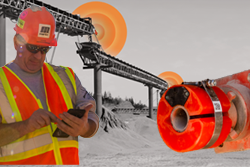 N2® technology allows for instant alerts and notifications just like a GPS system. Imagine getting to work in the morning, going into the dashboard, and immediately knowing what needs attention first, allowing you to prioritize the tasks of the day. Imagine getting a notification when an unplanned issue comes up, allowing you to react quickly and solve the problem. Manually inspecting conveyors takes time, stumbling across an issue is not proactive or timely. Belt cleaners enhanced with N2® technology enable your crew to use time more efficiently.
Save the time and energy of making unnecessary trips up and down conveyors to inspect belt cleaners.
Know when blade change is required
Know when to re-tension
Know when the blade is not in contact with the belt
Immediate warning of any substantial change in temperature
Reduce Risk & Increase Safety
Taking advantage of innovative technology not only increases efficiency but also increases safety by reducing exposure to hazards. By eliminating the need for crews to walk around conveyor belts inspecting belt cleaners and components, unnecessary exposure is minimized.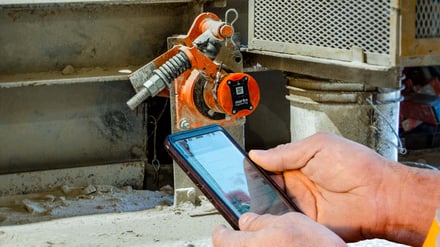 Many times, I have been on-site and personally witnessed plant personnel start at conveyor 1 and walk 3-4 hours in close proximity to conveyor belts and fast-moving components. After a long and non-leisurely hike, personnel arrived at conveyor belt #28 only to realize attention was needed. It only took 4 hours, half of the crew member's day, and several hazardous situations! It could have been as easy and quick as opening the dashboard and/or getting a notification that conveyor #28 needed attention. Manual inspection of conveyors 1-27 could have been avoided entirely (at least personnel got their exercise that day). Belt cleaners enhanced with N2® technology ensures plant personnel time is used efficiently. I enjoy being on-site and hearing from customers that we have helped them find the best and safest way to manage their belt cleaners:
"Martin N2® Technology eliminates the need to make multiple trips to the same conveyor. We will never need to return to doing maintenance inspections."
As you are riding along in your vehicle, you get alerts on slow traffic, accidents ahead, construction, detours, etc. You can also enjoy the convenience at work, receiving alerts when attention is needed - making your job easier!