By Seth Mercer on Mar 12, 2021 11:19:37 AM
So you've got a primary belt cleaner on the face of the head pulley at the 3 o'clock position. It's properly specified, installed, and tensioned. And yet you've still got carryback. What's the deal?
Well, let's first establish proper expectations of belt cleaning systems. A
with a high-quality,
is designed to scrape off bulk material adhering to the belt beyond the point of discharge. This bulk is typically going to represent anywhere from 50 to 70% of the total material adhering to the belt. The exact percentage varies from belt-to-belt depending on a number of factors including the type of material, moisture content, condition of the belt, etc.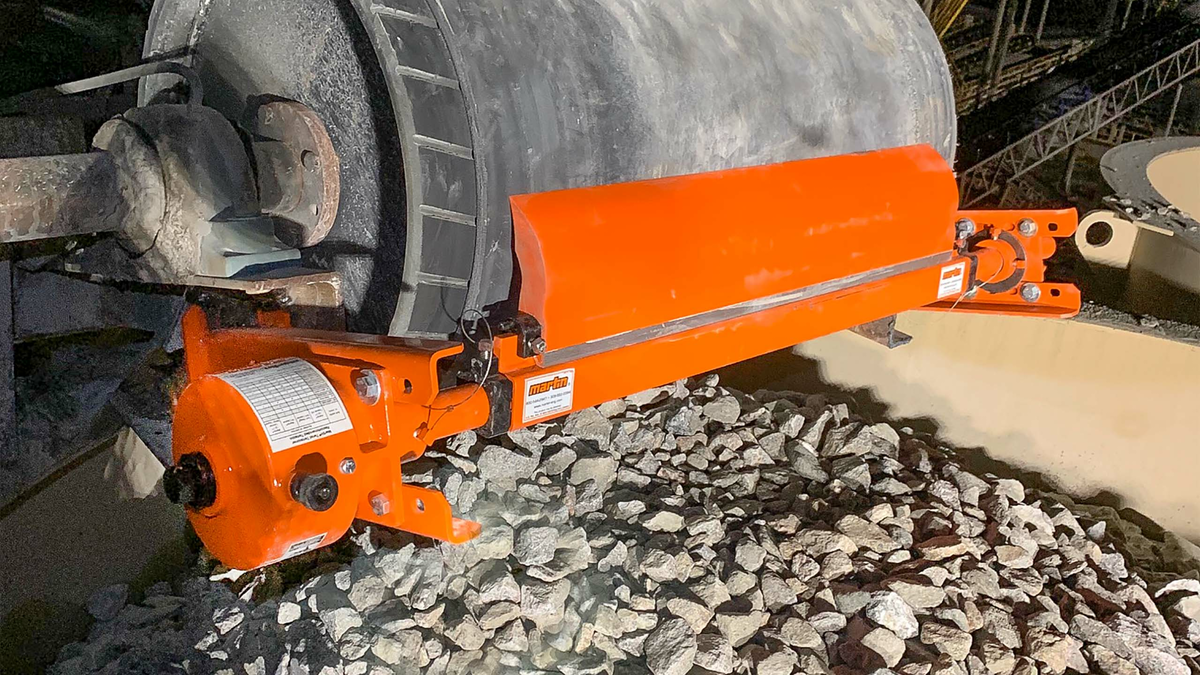 The remaining portion of the material that makes it past the primary cleaner as carryback, is the portion of material in its worst state. It's composed of the smallest particles with the highest moisture content and it can cling to and embed in imperfections in the belt's surface.
This mixture can slip under the urethane blade of the primary cleaner,
and falling off to
Not Good Enough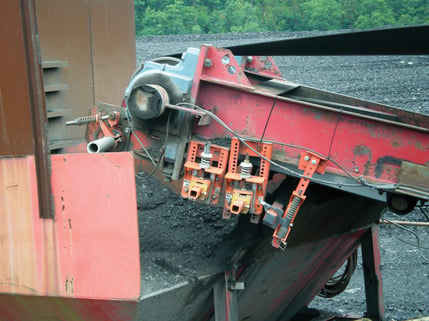 For some operations, it's horseshoes and hand grenades; removing 50 to 70% of the material carryback from a belt is close enough. For other operations, the negative consequences of this carryback—belt mistracking, component damage, safety risks, clean-up costs—or the loss of valuable material demand better belt cleaning performance.
In the case that a primary cleaner is correctly applied and an unacceptable amount of residual material is left on the belt, you should start thinking about applying a multi-cleaner system including secondary and tertiary belt cleaners.
The Right Tool for the Job
and in some cases tertiary cleaners as well, are installed with the cleaning edge at a scraping, or negative-rake, angle with high blade-to-belt pressure at a location two to three inches past where the belt leaves the head pulley. This is the area where the belt will be at its flattest which makes it an ideal surface to effectively clean. Obstructions may prevent installation at this location and if so,
further away from the head pulley.
The negative-rake angle (blade tip angled with the direction of belt travel) allows the use of metal blades and higher tension without significant risk to the belt surface or splices. In situations like this, secondary and tertiary cleaners are much better suited to scrape off the remaining smaller-particle, higher-moisture carryback that primary cleaners—at peeling, or positive-rake angles and lower tension—can't remove. A properly specced, installed, and maintained multiple-cleaner system can reliably achieve 90 to 95% carryback removal from the conveyor belt.
Setting Up for Success
As with primary belt cleaners, secondary and tertiary cleaners are sized to match the material path, conveyor's belt width, and maximum belt speed. Consideration should also be given to special requirements such as high-temperature applications, corrosive conditions, rollback, and reversing belts.
Specifying the proper secondary and tertiary belt cleaners and identifying the ideal installation location are just as critical to the performance of these systems as primary cleaners.
Finally, proper maintenance cannot be overlooked as a critical step to ensuring maximum belt cleaning performance. Secondary and tertiary cleaners typically require much less attention and ongoing maintenance than their primary counterparts, due to the nature of the blade material. By design, urethane primary blades are intended to wear as they clean. The metal blades of a secondary and tertiary cleaner won't require retensioning as regularly, but as with any equipment they must not be neglected. However, regularly maintaining proper tension of primary cleaners will help sustain a proper workload for the secondary and tertiary cleaners to take care of.