By Sid Dev on Nov 19, 2021 11:45:42 AM
Whether the job is vacuuming the house/car or clearing out a bunker, silo, cement tower, transfer point, or any process that has a material flow issue, you need the right tools for the job.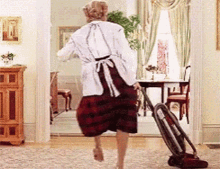 If you have ever vacuumed, you know how ineffective it can be to use only the main vacuum head while trying to clean edges, stairs, corners, and hard-to-reach areas. In order to effectively clean and get the job done right, most people choose to use the attachments that come with the vacuum (if you can find them, mine end up in different closets and drawers and I can never find them when I need them). My lack of organization and failing to remember where I store them usually result in my ramming the vacuum as close to the floorboards as possible and hoping I picked up some of the dirt and dust. It also resulted in me writing this blog as I related this situation to my experience as an air cannon specialist.
Just as there are several different attachments for a vacuum: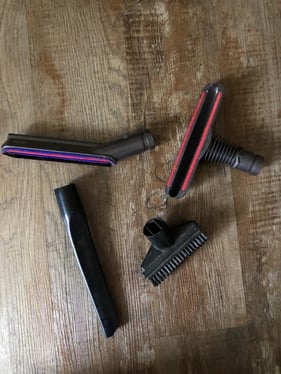 Dryer Vent
Window Blinds
Crevice Tool
Dusting Brush
Upholstery Tool
Extension Wand
Bare Floor Brush
Mattress Attachment
...there are different types of nozzles/attachments for air cannons. Selecting the right nozzle for the job will help to maximize the performance of your cannon.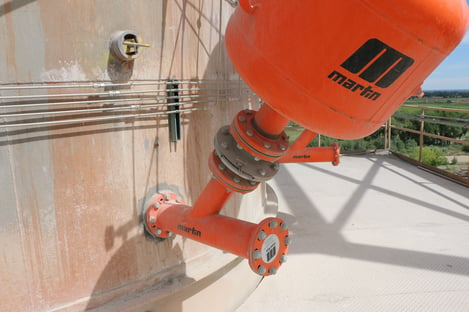 Nozzle Options
Fan Jet Nozzle - Great for most applications with square hoppers, square chutes, and front/back walls of head chutes. This nozzle will provide a sweeping effect along the surface of the wall it is aligned with. It kicks the legs out of a bridge and helps push the material downstream. Effective blast is about three to four feet wide and can reach about five to six feet from the center of the nozzle.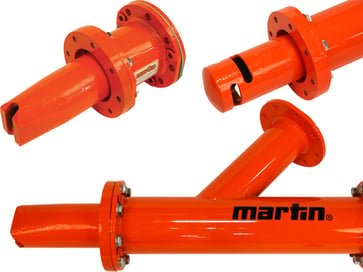 Jet Nozzle - Suitable for high-temperature applications and provides a sweeping blast of air to help prevent buildup on walls and surfaces. Effective blast is about three to four feet wide and can reach about five to six feet from the center of the nozzle.
360° Nozzle - A good fit if you are trying to clear buildup in a large hopper or the center of a long wall. Install it in the center of the wall and the blast will go from left to right → and up to down ↓. The pattern looks like a maltese cross and cleans about a 6-foot diameter circle.

90° Nozzle - Essential for reaching material in a tight corner. Normally used when you have tight clearances on the outside of your vessel. Allows penetration into an area with a sweeping blast effect that is 90° to where it penetrates into the vessel.
180° Nozzle - Provides opposing 90° blasts to clear the surface of a wall. Like our 360° nozzle but with only two open ports located opposite of each other.
45° Nozzle - Allows the tip to provide a sweeping blast in the center of a sloped vessel wall.
I hope you found this information useful and that you will think of it the next time you vacuum. Be sure to have the right tools and accessories to make your job easier.