By Kari Kipp on Jan 7, 2022 2:00:54 PM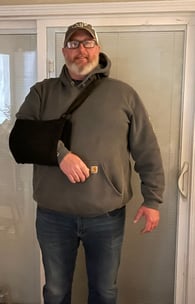 Just before Thanksgiving, my husband came home from work complaining about a sore elbow, and me being the extremely sympathetic wife I am (eye roll 🙄) said "oh, I'm sure it's nothing." Fast forward a week and he's still complaining, wincing in pain, and is even less helpful around the house than normal (gosh! seriously suck it up, it can't be that bad). He finally went to his first of MANY doctor appointments to be told he has a fractured elbow (great). He was referred to a specialist who thought it was a torn tricep. Finally, he got an MRI and the doctor said, "Sir, you have a torn UCL." Now for those of you who don't know what the UCL is, it's the Ulnar Collateral Ligament of the elbow (ouch!). Whoops, boy do I feel terrible now! But, do you know the first thing I thought of after the guilt subsided?
SHOVELING
It's the beginning of winter and my husband is down an arm! Salting and clearing the driveway and sidewalk now fall solely on me. UGHHHH!
Want to hear the second thing I thought? I will shamefully tell you: my husband might need Tommy John surgery from normal wear and tear while most need it after making millions 💲 in the MLB (the guilt briefly returned).
HIGH Maintenance ✔️ HOME Maintenance 🚫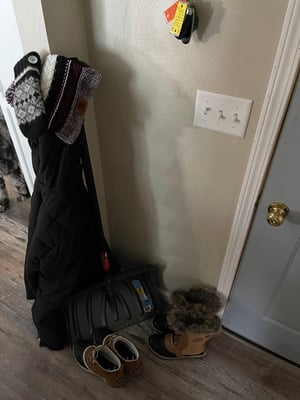 I've never been the home maintenance type, nor have I ever wanted to be. But, it's go time (I do have a closet full of expensive boots that are made to hold up in extreme winter weather...like Alaska winter weather. I told my husband they would come in handy!) I got my shovel ready, my salt bucket prepped, my boots (super cute but we will see if they were worth the $), hat, coat, and gloves. I looked outside on January 2, 2022. We had just received 6-7 inches of fresh snow, it looked beautiful. I excitedly grabbed my shovel and gave myself the "I'm prepped and ready to go" pep talk (Whitesnake's "here I go again on my own..." playing in my head). I stepped outside and the brutal wind and blowing snow hit my delicate skin...I put the shovel down, walked back inside, and called the local snow removal guy. I'm not proud but I wasn't built for this! I had no business pretending I could handle it. He's the expert. This whole ordeal kind of reminds me of our experts in the field, specifically our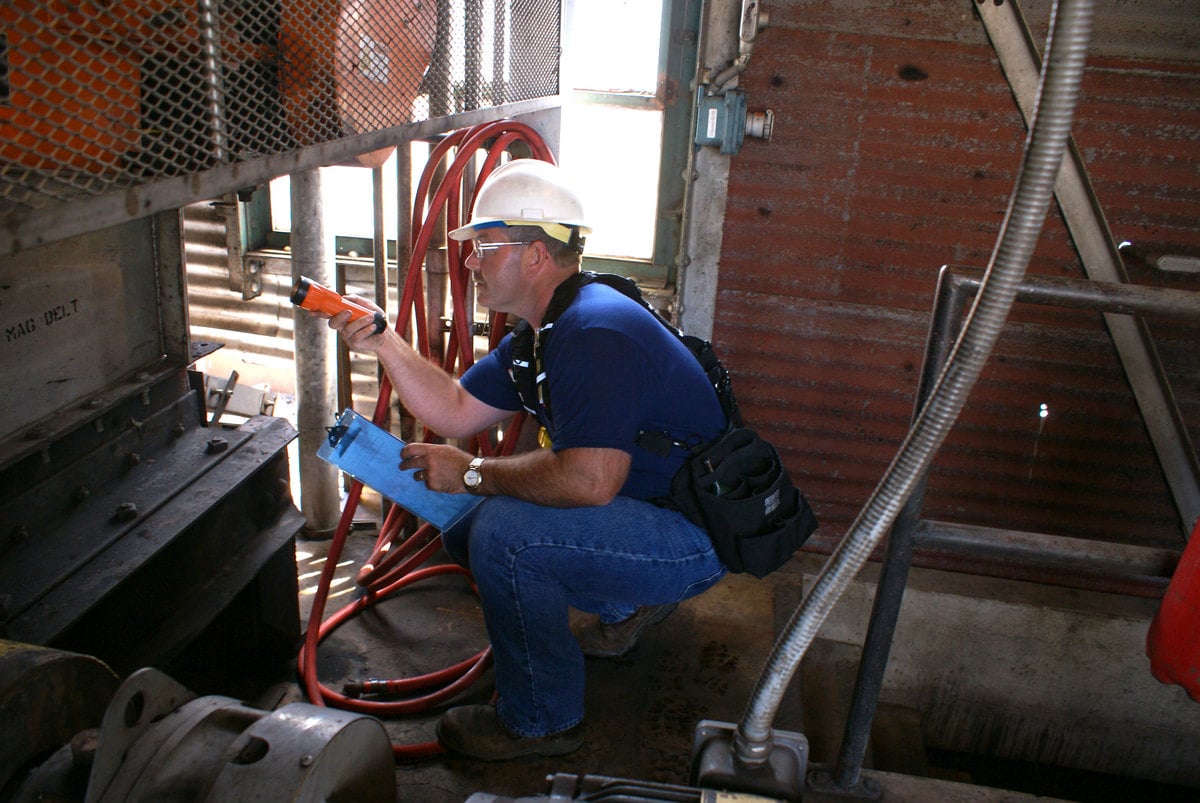 Like most bulk material handling plant managers, the condition of the conveyor system is only a small, but important, part of the whole operation they oversee. So, why not call in the experts to inspect one of the most critical components of your operation? Just like me as a mom and wife, I have plenty of things to do inside of the house so I left the snow removal up to the person who knew how to best handle it. If the conveyor shuts down, the whole operation is jeopardized. Our experts have gone through extensive training on inspecting conveyor systems, assessing their performance, and looking for opportunities for improvement. We have the same goal as you: maximize productivity, increase safety, and reduce unscheduled downtime! You can achieve this with
that include a thorough review of belts, cleaners, tracking devices, sealing systems, transfer chutes, and more. Our technicians look for issues that plague conveyor systems, such as fugitive material and more. Oftentimes, these issues are overlooked by crews that see them every day....it becomes "normal." This service is customized to fit the needs of your operation. I know what you're thinking, this is going to cost me big (keep reading, I promise you're in for a surprise).
Unlike my new best friend, the snow removal guy, who was worth every penny (even if I was highly overcharged according to my "one-armed" husband), our crews walk the belts at no charge. Yep, I said free! I bet you have already stopped reading this to give us a call - ha (if you need the number it's 800.544.2947). Our reps are ready to help you with a Walk the Belt™ inspection.
As for me, I'm going to keep my house tidy (well, at least try) and leave the snow removal up to my new friend who is scheduled to come back the next time it snows! I didn't have all of the essentials to properly do the job. I lacked the muscle, the power, and the "want to" like my husband previously had. But, I still have my fashionable winter boots - those won't go out of style!