By Edwin Peterson on Jul 31, 2020 9:00:00 AM
Note: This post is a little out of character for us....but we just closed on the 75th year so we thought we would try something different by giving you a glimpse into the history of Martin Engineering, told first-hand from a third-generation family member.
75 Years And Counting
75 years is a long time. A lot can change in a decade, let alone close to eight of them. It's a big achievement for a company to be around for that long, and Martin has made it that long because of "Martin Magic."
The past 75 years at Martin means our commitment to treat our employees as family and our customers with respect has held true. It shows we're "problem solvers," turning negatives into positives and capable of riding the right wave back amidst any turbulent seas. You don't stick around for this long without treating people right and finding solutions to tough problems. My grandfather knew this well, and set out to create a culture that embraced these values.
My grandfather, Edwin F. Peterson, was a hard-working, creative man. He started Martin Engineering all those years ago in a small garage in Kewanee, Illinois. Boots on the ground, nose to the grindstone. Pushing innovation before it was a buzzword. Before he passed, he had over 50 patents to his name. This drive and his ingenuity pushed the company and himself to success. My grandmother, Dorothy, was also heavily involved in the business. She was our first-ever bookkeeper and she welcomed Martin employees and visitors with open arms. She was a wonderful woman who treated everyone at the company like family. Deeply rooted in the drive and passion of these two people, "Martin Magic" was born.
Later on, my parents continued the legacy with my Father, Ed Peterson, leading the charge. He was - and still is - an incredible trailblazer. He and his team pushed Martin Engineering's products to new heights and created industries that had not yet existed. One of the greatest strengths of his leadership was his ability to find the right talent for the right job. He recognized people who were not only skilled, but those who valued their co-workers and appreciated hard work. My Mom expanded upon the existing culture, bringing a whole new era to Martin hospitality. She ran what would be considered an "international hotel." We had people from all around the world staying at our home while on business trips. It wasn't unusual for my Dad to call my Mom and say, "Pat, I've got 20 people coming over tonight. We're going to have dinner!" And the dinner would be ready that evening. Not to mention, it was always delicious! Her wonderful caring attitude and my Dad's ambition reverberate throughout Martin, showcasing "Martin Magic"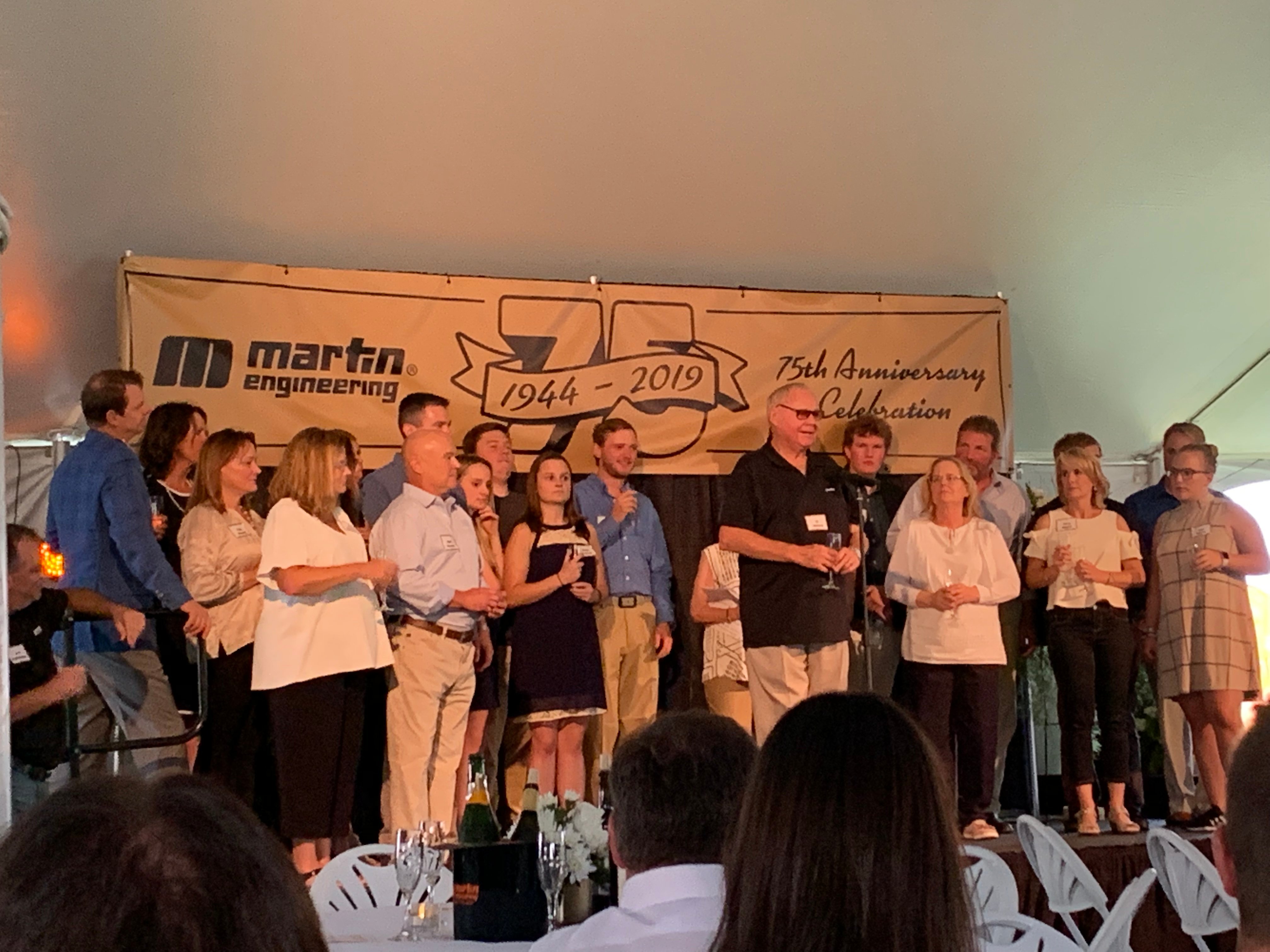 During my time growing up with the company, I met tons of people from all over the world. In that environment, I learned to become open-minded and accept others' values and cultures. Everyone's opinion can give a unique view on something, and it's important to take that into account. It's a priceless experience that Martin gave me. I can also recall going to several sales training events Martin put on that were as much theater as they were training. Learning important business skills in an environment embracing comradery and fun always stood out to me. There are so many memories that picking and choosing just a couple to talk about is difficult. I will always be grateful for the enjoyable moments I have had growing up with the Martin family.
Today, Robert Nogaj, is at the helm and guiding Martin to continued success. Robert possesses many qualities that make him a remarkable leader, and his passion for Martin Engineering is an incredible one. He loves the company and his work, taking on challenges and providing good settings for employees to work in. He also has the ability to create a great team around him and give credit where credit is due, similar to my father. No single person is as strong as a team made up of people they can rely on. Martin's the dominant worldwide competitor thanks to him and his team.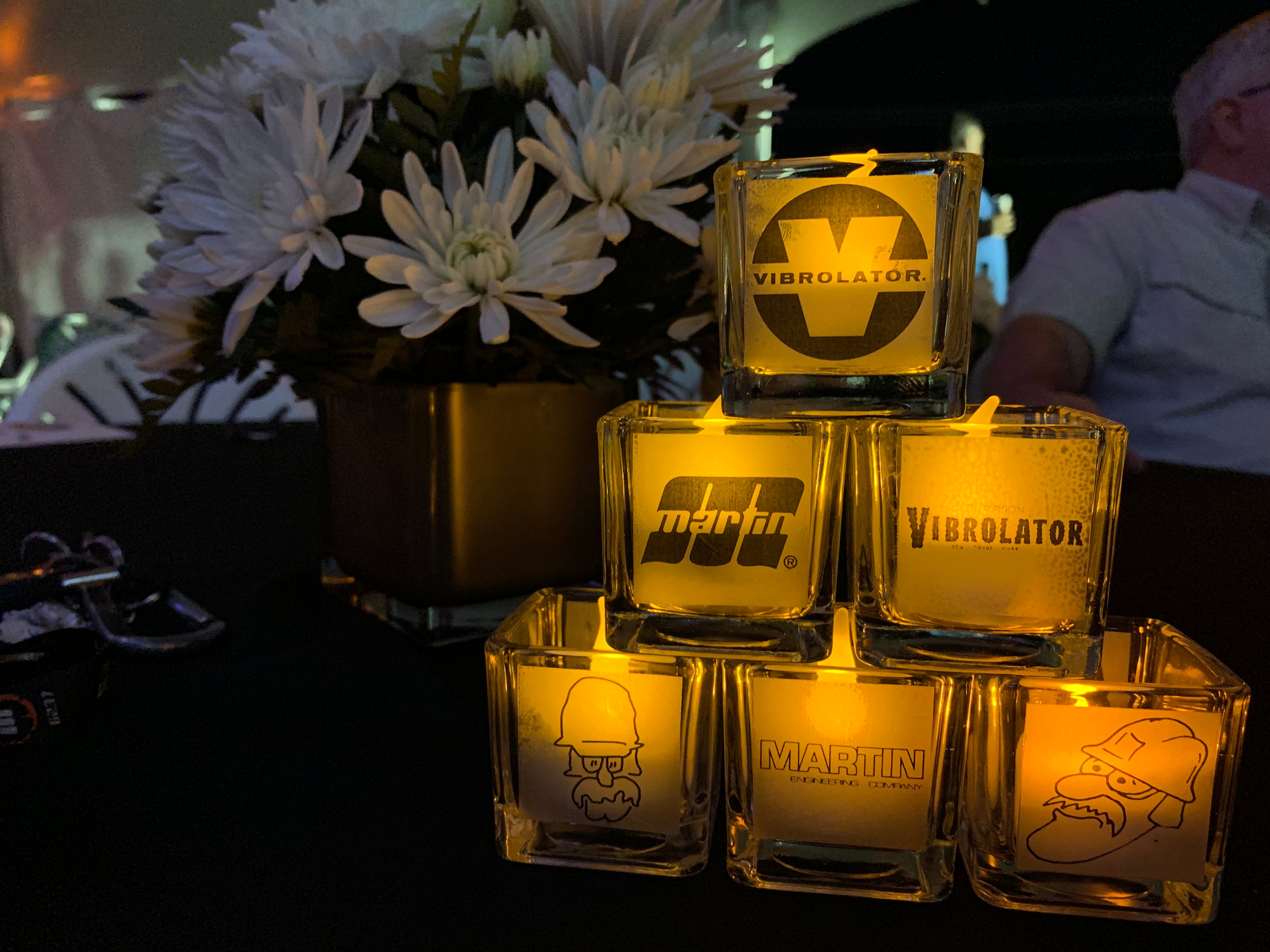 Over the past 75 years, business has changed. Technology has changed. But our culture has remained constant. I've been asked several times what "Martin Magic" means to me. I'd say it's that unique combination of:
the people
treating each other as family and with respect
putting in the hard work it takes to get the job done
comradery between each other to make life enjoyable and meaningful.
My grandfather started it, my father continued it, and it is still embodied today!
"Martin Magic" isn't something you have...It's something you live. We appreciate all the loyal customers and partners in making bulk material handling cleaner, safer, and more productive throughout the years! We wouldn't be where we are today without you - thank you.