By Kari Kipp on Sep 17, 2021 3:36:07 PM
Don't get me wrong...I love a good Las Vegas tradeshow. But when I have attended the last handful with my co-worker, right-hand "man," partner in crime, wingman, and work bestie and I make the trip without her, things are definitely different. Being at MINExpo this week without her is like...a conveyor belt without accessories to help it run cleanly, safely, and productively.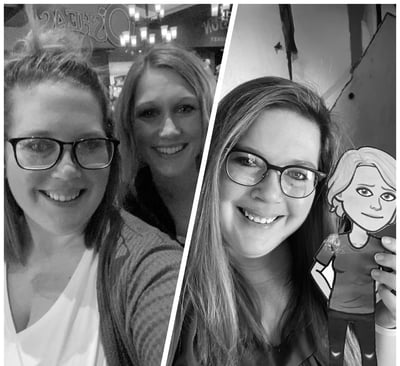 We Go Together Like...🎵
She is the cheese to my mac, the peanut butter to my jelly, the gravy to my mashed potatoes, the flip to my flop, the Thelma to my Louise ("you're not gonna give up on me, are ya?"), the Lucy to my Ethel, the Monica to my Rachel, the Serena to my Venus 🎾 (who am I kidding, we aren't that athletic), the Goose to my Maverick ("I feel the need, the need for speed")🛩️, the Sandy to my Frenchy (can you tell I like "Grease?"), the Ricky Bobby to my Cal ("shake & bake") 🏎️. That was fun, I could go on all day. 😂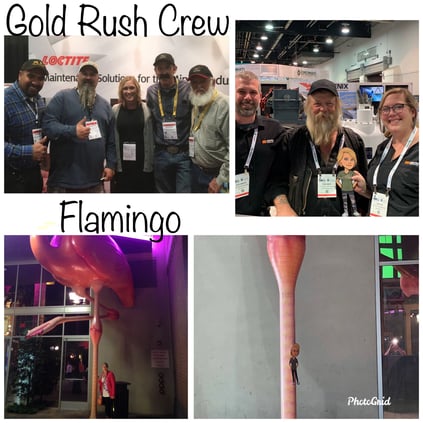 We had our method/workflow in the booth down pat. I survived and we had a great show, I just had to adjust to traveling alone...it's fine, I'm fine!
And, technically she did tag along...the "Flat Stanley" version of her anyway. It wasn't the same but we still managed to have a little fun comparing this trip to the last.
Moving On...
Conveyor Belts Without Accessories
Like I said above, traveling and working without your coworker can be unfamiliar and compared to a conveyor belt not equipped with accessories to improve material handling. Conveyor belts are definitely efficiency-enhancing tools but there are simple ways to make sure they operate to their full potential, saving you time, money, and hassle.
Belt Cleaning
Conveyor belts get dirty and material gets left behind - it's just the nature of the business. Belt cleaners/scrapers remove this material, returning it to the main material flow so it can continue on its journey.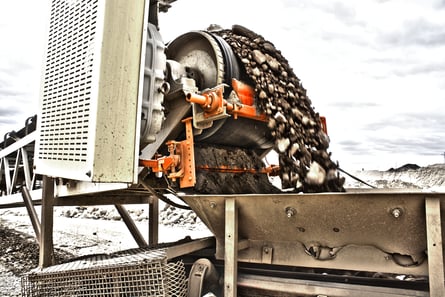 Primary cleaners are installed on the face of the head pulley to remove stuck-on material and return it to the main material stream, preventing loss of material and the need for manual cleanup.
Secondary cleaners are installed at the point where the belt leaves the discharge pulley and specialize in removing any residual material the primary cleaner left on the belt.
Just as I traveled alone to Vegas, I did ok on my own but I would have been more comfortable/efficient with my coworker. The same is true for a primary belt cleaner. The primary cleaner usually removes around 60ish percent of carryback. The secondary then removes another 30ish percent of carryback for a more desirable outcome. A belt cleaning system is much more effective and reliable than just throwing a single belt cleaner on a belt and calling it good. The secondary cleaner has the primary cleaner's back! They go together like Bert & Ernie.
Belt Sealing & Belt Support
The same is true for belt sealing. Properly sealing a belt isn't easily achieved without adequate belt support. A supported belt provides a foundation for true sealing. If the belt is not supported, it can sag and cause fluctuations in the belt's travel, allowing material to slip past the seal and escape. By integrating these solutions into your operation, you reduce the risk of fugitive material escaping and the need to clean it up. These products go together like spaghetti and meatballs. 🍝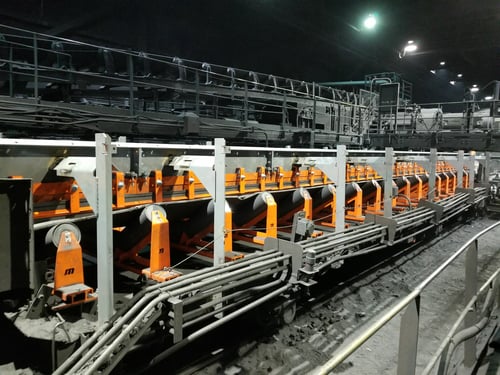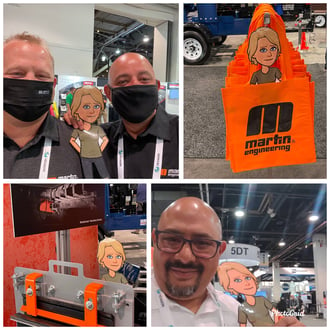 Viva Las Vegas!
What happens in Vegas, stays in Vegas so we will go ahead and tell her she didn't miss out on anything and that she was the life of the party/booth! It's been real Vegas, until next time! ✌️