By Josie Lopez on Apr 29, 2022 9:30:00 AM
For the last 2 years, many people - including myself - have changed the way they shop. From furniture to clothing to lumber to the weekly grocery visit, the process has changed.
We no longer make the trip to the store to peruse. We call ahead, search online, use apps, and do a lot of online ordering (I think UPS and FedEx are tired of seeing my name on their delivery agenda). I even find myself ordering curbside pickup from my favorite restaurants. It all seems very convenient (the lack of taking kids to the store, limiting social run-ins when on a tight schedule, preventing impulse purchases from those appealing displays ) but then I realized how much time I actually spend visiting different websites looking for the items I need (my phone even gives me a somewhat annoying breakdown of time spent on such activities). If only there were a website or app where I could get everything - a "one-stop shop if you will."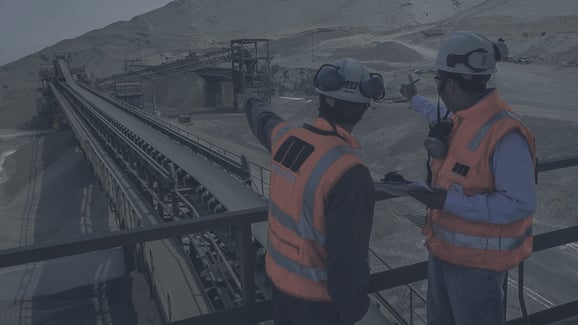 Getting all of the different components you need for your bulk materials handling project can present a similar challenge. You may find yourself doing exactly the same...spending hours, even days, looking for the correct equipment for your project and ensuring it can be there in time to meet deadlines. Fortunately, there is a "one-stop shop" available to those involved in conveyor redesign or new construction. In fact, that is what I do every day of the week at Martin. I am part of a dedicated team that provides support in ALL aspects and stages of bulk material handling projects.
Comprehensive Project Support
While we do far more than what is listed below, I wanted to share my top 4 of the most common services people utilize.
Contract Review
Contracts of this nature are very detailed, time-sensitive, and contain a lot of information. Customers can alleviate some of that stress by letting us review the contracts to ensure commercial terms are being met, the specifications of the project are correct, warranties are taken into consideration, and deadlines are on target.
Quoting Service
Sometimes quotes need to be altered to better fit the scope of the project. We often receive RFQs (request for quotation) that are clear cut but we also run into RFQs that don't list the best solution for the project. Occasionally, the wrong type or size of solution is requested. We don't want to provide a solution that won't stand up to the job or provide the expected results.
Drawing Assistance
Our engineering team reviews drawings to ensure that the specified components will fit into the desired location to aid in ease of installation. We also provide 3D drawings to help installation and startup go as smoothly as possible.
Technical Support
Sometimes we get customers who don't know what components are needed so they aren't able to send out RFQs. We can review the project scope and recommend solutions best suited for your project. I was working on a project with a customer who was interested in belt cleaning solutions but upon reviewing the project with them, I realized that they needed more than they originally thought. In order to clean the belts, we specified belt cleaners like planned. We also recommended belt support components to reduce the escape of fugitive material. These solutions working together would provide them with the clean operation they were looking for.

We also provide on-site support during startup to help troubleshoot any issues that might stand in the way of getting up and running. I mainly handle international projects so I don't always get to go during startup but we have business units around the world that lend support.
I often hear that our customers appreciate having a fresh set of eyes look over the project. We are able to look at the big picture from a standpoint that isn't so close to the project, allowing us to more easily see things that might present an issue.