By Andrea Hasbrook on Jun 10, 2022 10:27:48 AM
I recently decided I was done with our house's front and back patios. I have wanted to modernize the look for a few years now, and improving safety was an added bonus. The original concrete was nearly 60 years old, it had settled, shifted, created gaps, and cracked. Talk about tripping hazards for toddlers!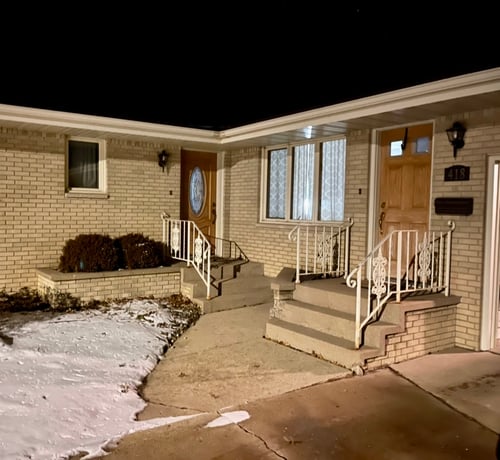 I'm sure you're not as excited about the patio upgrade as I am...but keep reading to see the finished product.
Safety Hazard
With three young kids, I was always holding my breath as they played on the back patio, waiting for them to wipe out. It reminded me of the potential slip, trip, and fall hazards encountered when working around conveyor belts. Only less dangerous because instead of just falling on the concrete, workers can fall into the conveyor and/or its moving parts.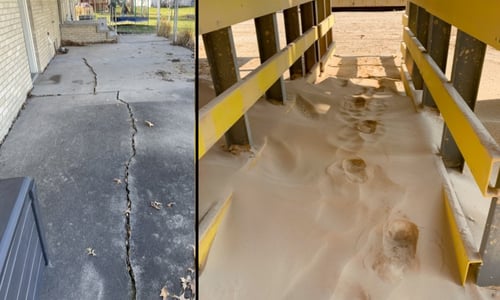 Updating and setting a good foundation to prevent future sinking, shifting, and cracking was our goal (along with the obvious cosmetic appeal). We also took this opportunity to implement another safety measure, burying the gutters to further prevent tripping hazards.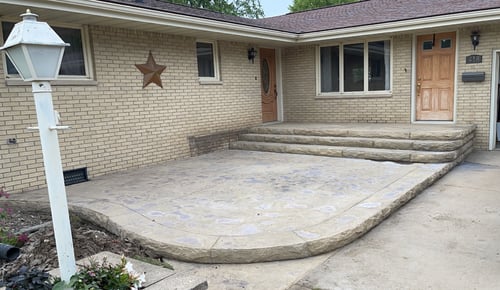 Protecting Your Investment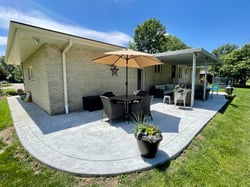 With the upgrade and expansion of the back patio, we purchased new outdoor furniture. Aiming to protect our new investment from the elements, we positioned it under the awning in hopes to make it last longer (not sure about how the three kids will contribute to the wear & tear).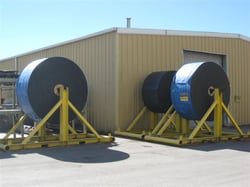 Similar to how if you correctly store your conveyor belt - out of the elements, covered, on a stand and off the ground, and randomly rotated every 90 days - it will last longer and perform better. Issues such as belt mistracking can be attributed to belt camber caused by improper storage.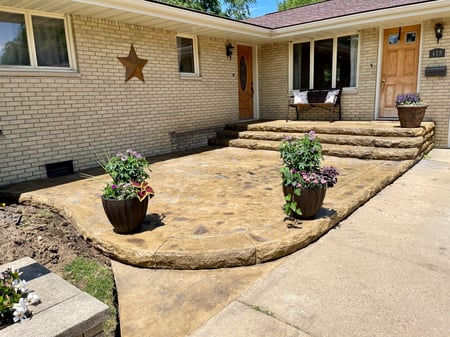 Doesn't that look better...and safer? If you need me this summer, I will be outside enjoying my new patios!