By Sid Dev on Oct 22, 2021 10:07:33 AM
With October being National Breast Cancer Awareness month, it got me thinking about Susan G. Komen's mission to bring to light the importance of early detection and taking proactive steps to eradicate breast cancer. Our air cannons have even gone pink this month to join in on the fight against breast cancer. 🎀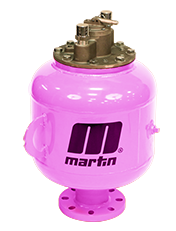 For each pink air cannon purchased, we will donate $100 to Susan G. Komen.
Seeing these pink air cannons roll off of the paint line reminded me that just like yearly checkups with your doctor are important, it is also vital to check the equipment critical to your operation. Only going to the doctor/checking on air cannons when there is a problem is not proactive. Take control of your health and your operation. Please!
I've compiled a to-do list to help with your proactive approach to cannon maintenance. See, you already have the list...I'm making things easier on you.
6 Steps For Monthly Air Cannon Preventative M
aintenance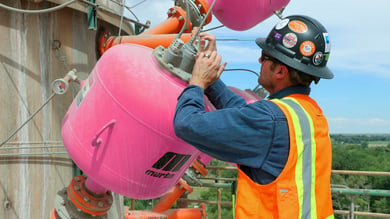 Discharge the cannon.
Check for air leaks around the air lines. If leaking, repair as needed.
Inspect air gauge and replace as needed.
Check safety relief valve. Pull the ring and it should discharge a quick burst of air from the safety release valve.
Ensure valve/tank/solenoid/ball valve are all operating correctly.
Confirm the safety cable is secured and not frayed.


2 Steps for Quarterly Air Cannon Preventative Maintenance
Don't ignore the 6-step list above - actually complete the steps. I know it is easy to skip that yearly doctor visit when you are feeling well. Don't do it - there can be underlying issues not always apparent. The same is true for cannons.
Inspect cannon mounting area for loose screws/welds/bolts. Tighten and replace as needed.
1 Step for Annual

Air Cannon Preventative Maintenance
Remove any built-up moisture within the tank via drain plugs on the side of the tank
So, in closing...be sure to check on equipment and accessories within your operation. Frequent inspections and keeping up on maintenance can prevent unexpected outages and reduce downtime. And, be sure to encourage loved ones to keep up with their annual checkups.