By Sue Griffith on Jun 18, 2021 9:00:00 AM
Whenever I hear about a report that I've been asked to review, I kind of cringe 😖. It reminds me too much of book reports/history reports from back when I was in high school. I have never been a great "book learner" as I am very much a hands-on person who needs to touch it and feel it to comprehend and retain it. My point is, I have learned over the years that there are some reports that do provide valuable information.
Valuable Reports
A report that provides accurate, timely, and vital information on keeping conveyor equipment you have invested in running at peak performance is invaluable. I can get on board with that kind of reporting 📑.
I actually deal quite a bit with reports just like this in my adult, professional life. In fact, we have a program developed to provide monthly service and detailed reporting to customers located in specific regions who want to ensure their belt cleaners are performing at maximum potential.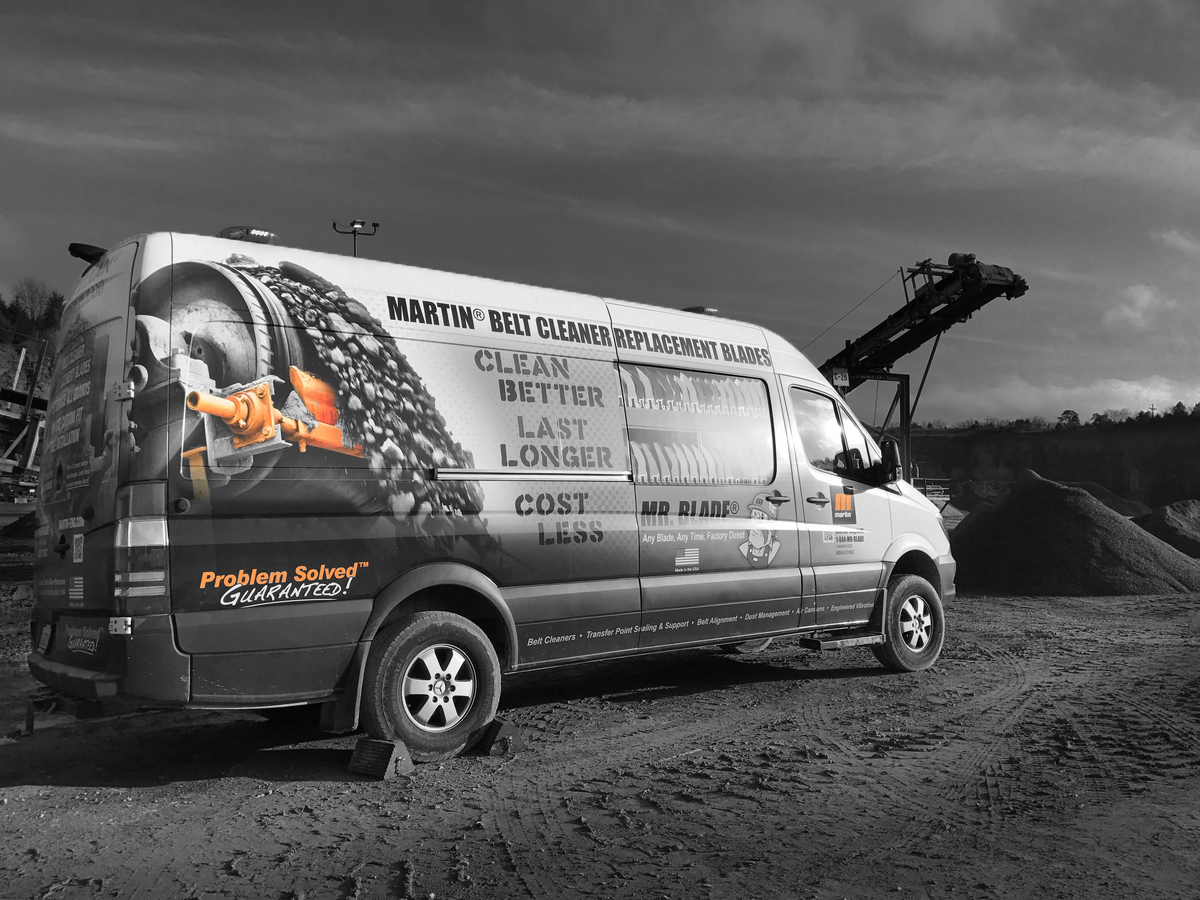 Routes & Reports
The
program is unique as we service our belt cleaners as well as competitor cleaners. Our goal is to help you maintain a clean, safe, and productive operation regardless of where you bought your belt cleaners. The Mr. Blade® service technicians follow mapped routes, regularly stopping at customer sites to inspect and maintain belt cleaners and other conveyor components. I compare these routes to what some of you might remember (depending on your age - I know, I am dating myself!) as old-fashioned milk routes or some of you (younger audience included) might be more familiar with Schwan's Ice Cream Truck routes. Once a month, we have a service tech stop at your facility to check your belt cleaners and verify the blades are performing as expected. They also keep an eye out for any other red flags that might cause disruption to your operation.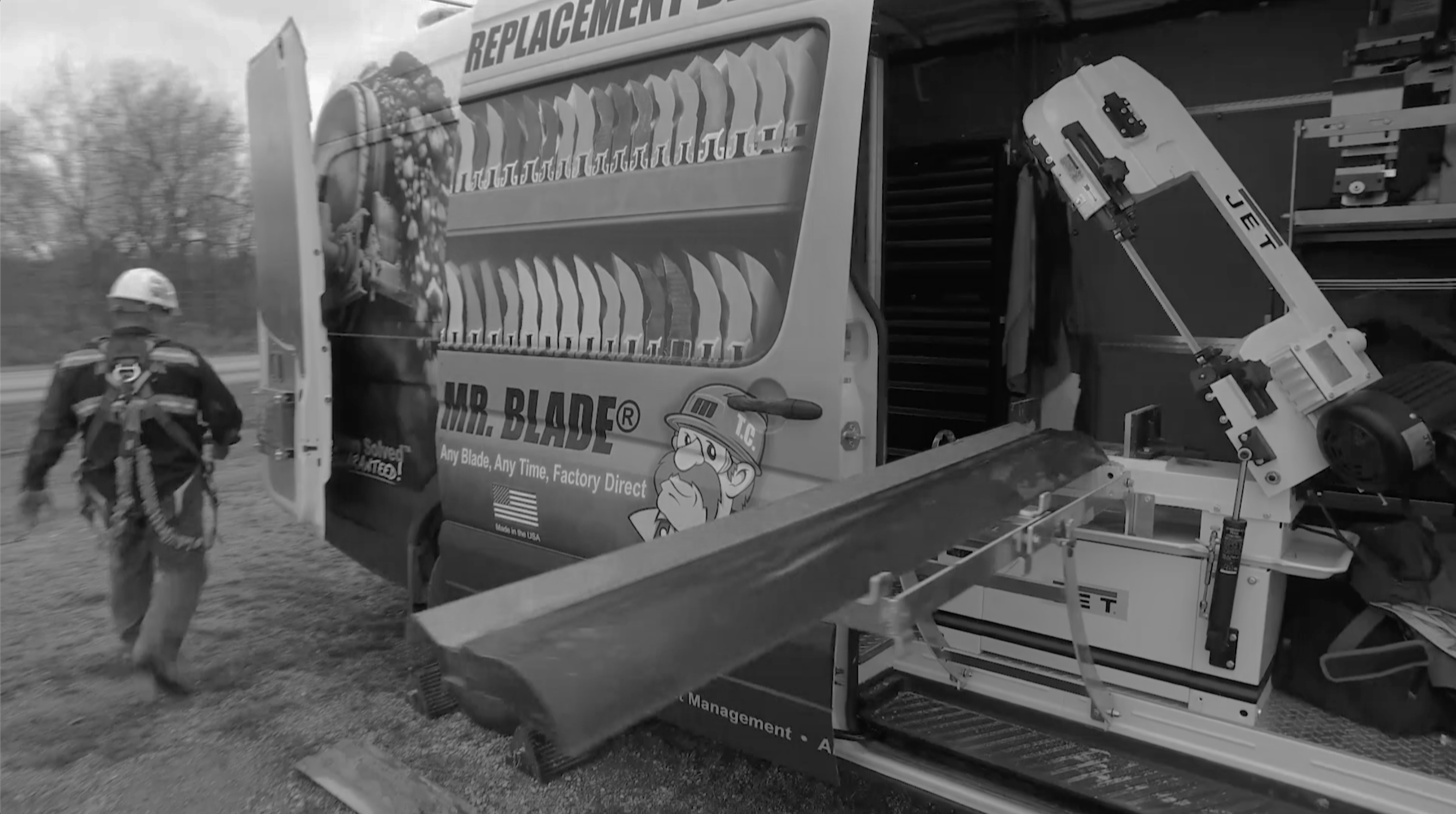 Now let's get back to the reports...as our experts walk your conveyors, they tag them with QR-coded tags. We input the information gathered, such as:
type of cleaner in operation
condition of the blade
belt width
types of splices in use
head pulley diameter
date serviced
if tensioning was performed
notes and observations
Mr. Blade also takes pictures of the condition of the belts, blades, and splices. Once the tag is initially registered, the service tech scans it and updates the information at every visit. This information is used to generate a report showing our technicians if and when to order new blades or other necessary components. Mr. Blade® arrives in a fully-stocked van or truck ready to replace blades at the time of inspection or ready to order materials to have drop shipped to you for next month's maintenance activities.
From being in the materials handling industry for over 75 years, we know it can be hard to find the time to properly maintain your belt cleaners and conveyor systems. But, it is important and should not be overlooked. You want to ensure the system you are running is operating efficiently as it affects your bottom line. It also decreases your chances of unplanned outages and last-minute emergency shutdowns. If you need help freeing up your staff's time so they can focus on other critical tasks, you should consider taking advantage of programs like this. Trusted partnerships bring many benefits and a fresh set of eyes is never a bad thing.