By Andrea Hasbrook on Feb 10, 2023 9:03:39 AM
We're already two months into 2023! However, it's never too late to set a new goal. Life gets busy and sometimes we aren't ready or can't find the time to commit to goals/training. Like my two-year-old and "his" potty training goal. I know he can do it...but potty training cuts into his monster truck playtime. He could line up monster trucks all day long, so how dare I ask him to take a 1-minute potty break? The thing is...I share his frustration. It's hard to take a break when you're on a roll (see what I did there?! 🚚)
Learn & Save Money
Every now and then an opportunity arises that is too good to pass up, like our
. If you need or want a goal to fulfill, whether required for work or just to better yourself, this self-paced training can be worked on at your convenience, eliminating scheduling conflicts and travel.
FOUNDATIONS™ Conveyor Online Training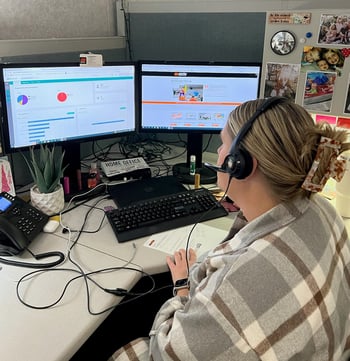 Working around conveyors doesn't have to be dangerous. That is why I love my job of coordinating FOUNDATIONS™ training. We want those in the bulk material handling industry to stay safe. If we can share our knowledge and experiences to help others work safely and smartly, we will do it. Whether you have worked around conveyors for 30+ years or 2 months, this training has something to offer you.
The training qualifies for PDH's and CEU's. You get knowledge and credit (we all like affirmation, right?).
These 8 self-paced training modules focus on understanding and solving common conveyor belt problems.
Total Material Control
Conveyor Belt Safety
Belting & Splices
Transfer Point #1
Transfer Point #2
Belt Cleaning
Belt Alignment
Dust Management
More Than Online Training
In addition to online training, I coordinate classroom training, live webinars, and customized zoom sessions. All of our training is derived from and built upon the FOUNDATIONS™ Book: The Practical Resource for Cleaner, Safer, More Productive Dust & Material Control.
--------------------------
Attendee Feedback
"The presenters were able to clear all our doubts regarding design processes followed in the industry and provide real-life examples. It is a well-designed course providing tangible solutions to rectify problems and improve efficiency. Guidelines given by the trainers were excellent and we look forward to a continued relationship as a local representative."
"I thought I knew about conveyor belts until I took this class. Very good presentation."
--------------------------
I usually participate in training one to three times every year - sometimes in person and sometimes online. I will be creating this year's goals very soon, and I hope to not procrastinate like in previous years.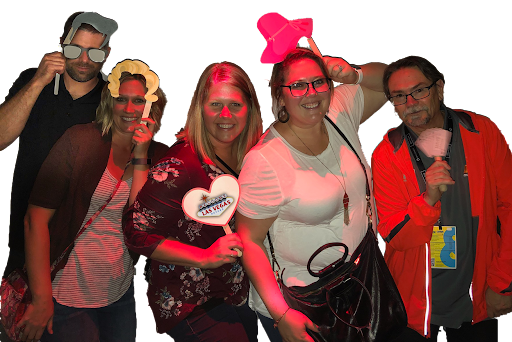 I don't always train in Las Vegas but when I do, look out! (It took me a few days to recover from this night ⬆️)
If I can help you get started on your goals, let me know. And, wish me luck on the potty training goal. 😉