By Larry Horrie on Mar 26, 2020 2:18:47 PM
We are all adjusting to how COVID-19 has changed the way we work. For some us, these changes look like home officing, working in the field but keeping our distance, still working in the shop/office but spreading out machines/workstations, and shift changes, etc.,
All of us at Martin Engineering, worldwide, are taking a responsible approach to help flatten the curve of COVID-19. We have taken steps to protect our employees and look out for the wellbeing of our customers, employees' families, and residents of our communities. We have transitioned to mostly- remote working.
This is how I feel every morning when I "meet" with my coworkers: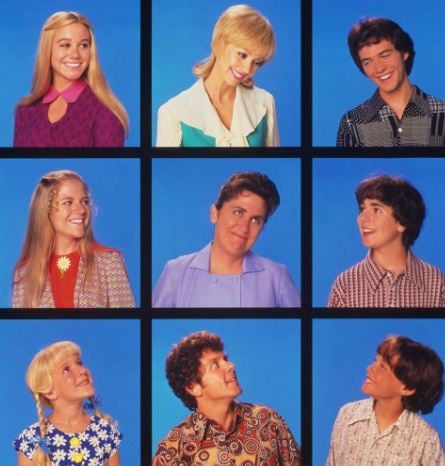 We hope this has been a seamless transition as to not interfere with the level of service we pride ourselves on. In light of these changes, we are here for you (even if that means virtually or from an appropriate social distance).
Laughter is the Best Medicine
With the changing and stressful times, we find it helps to laugh! There are a lot of people sharing funny and uplifting ways they are trying to see a bright side to this tough and scary situation. To jump on the bandwagon and try to socialize, I exchanged several funny text messages with coworkers.
What If + Name of Artist + Title of Song = More fun than you think!
What if Will Smith didn't get jiggy with it?
What if Steve Miller wasn't a joker?
What if KISS didn't rock & roll all night and party every day?
What if Marvin Gaye hadn't heard it through the grapevine?
What if Ace of Base never saw the sign?
What if Cher didn't believe?
What if Madonna's Papa did Preach?
🎵 Your turn...Go! 🎵
My Coworkers....
We also started called our children, spouse, pets, significant other, etc., our "coworkers" and sharing the funny/questionable things they do. I hope you get a laugh or two out of these as we did!
My "coworker" just asked me, "what are you working on, becoming a Disney Princess?" 👸
My "coworker" just yelled to me that he wants "grahams and dunk milk right now!"

My coworker is very demanding

. 🍼
My "coworker" told me to shutup while throwing gel pens all over the "office! 🖊️
My "coworker" just sat on my lap during a Zoom meeting! 💻
My "coworker" keeps asking me, in fear of missing out on a snack, what I am eating while prying open my mouth and saying "let me see" for proof! 🍩
My "coworker" keeps tripping every other "coworker" as they walk by! 👣
My "coworker" can't eat spaghetti without spilling it all over himself! 🍝

(To be fair, I still struggle with this.)
My "coworker" keeps hitting me on the head with whatever object he has in his hand while yelling in a Wrestling-Announcer voice "he's got the pen!" 🎙️
Please share your funny "coworker" experiences!
Efficient Home Officing
Due to our large geographical reach, we have several remote employees who home office often. Here are some of their tried and trusted tips to get the most out of home officing:
S

tart my morning off as if I were headed to the office; like setting the alarm, working out, hitting the showers, and dressing for work.

Go to a drive through (when socially acceptable) for coffee even though I can make it at home. It gives me a feeling of "leaving for work."

Have a dedicated space in my home where I have all that I need to conduct business. If my family happens to be home, they know that I'm at work. I can close the door for fewer distractions.

I've found playing soothing music, like an ambient station on Pandora, also serves as whitenoise but is not distracting. Sometimes, I tell Alexa to play white noise.

I head out for lunch at noon (again when appropriate...right now I pretend my kitchen is a restaurant. Maybe there is someone at your house that you can pretend is a waiter 😉) just like I do when I'm in the office.

At the end of the day, I shut my laptop down and put it in my computer bag to create separation between work and home.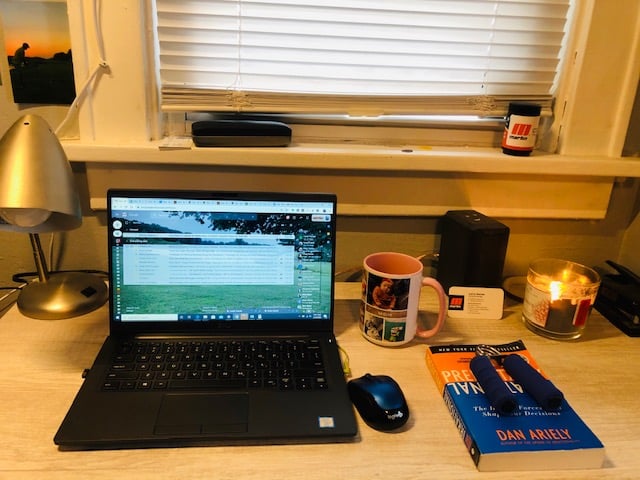 Take Advantage of Online Training
Some also find this is a good time to brush up or enhance skills with training. Yes, training can be done any day or time of the year but with some locations not allowing visitors/vendors, etc., on site, online trainng could be a useful tool right now. Given the social distancing, most of could use some adult (for those with kids at home) socialization. This is where LIVE, online training would be ideal. Below is a link to give you more info on that.
We are all in this together, stay safe!