By Sid Dev on Feb 26, 2021 2:13:30 PM
When I travel to plants and sites all over the world, I see many unique and problematic situations that I am always happy to help solve. However, a majority of the time I see the same problem ending with the same solution.
Just Another Manic Monday

That is what happened on this interesting 12-hour work day (and a Monday on top of that). I was able to help remedy painful and problematic situations for a customer all from the comfort of my home office. My coworkers at Martin Engineering Indonesia contacted me about doing a webinar on "how to use air cannons in cement" for their customers. Their hope was that we could show them best practices and common solutions within the cement industry. Happy to help, I agreed and started preparing my presentation.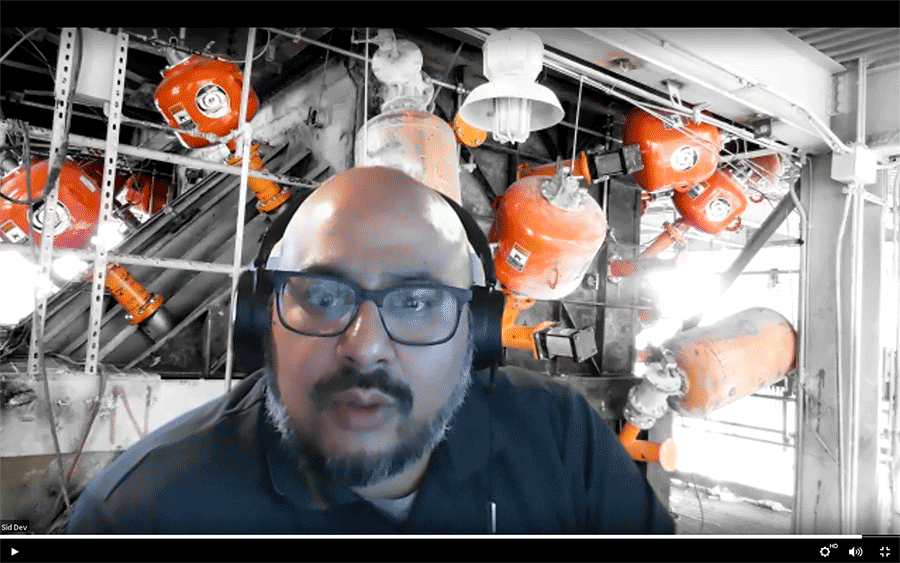 I wanted to make sure I was on the same page as my coworkers across the world so I suggested we have a pre-webinar video call. I started my morning by hopping on a 7:30 a.m. video call....7:30 in the morning my time meant it was 8:30 p.m. their time. After talking with my teammates, I signed off and continued to work on the upcoming webinar while they got ready to go to bed.
At 7:30 p.m. my time and 8:30 a.m. Indonesia time, I started the live webinar. We "broke the ice" by talking about the temperature difference as it was -20 degrees in Neponset, Il and 80 degrees in Jakarta, Indonesia. I shared how air cannons are not only used for the preheater tower and the cooler but can be used throughout the entire process:
Truck dumps into the primary crusher
Raw material hoppers
Cyclones on the preheat tower
Feed pipes
Preventing buildup in the tertiary duct
Bag house operations
and so on...
And keep in mind, the "why" of the buildup might be unique to a particular location but the solutions tend to be the same.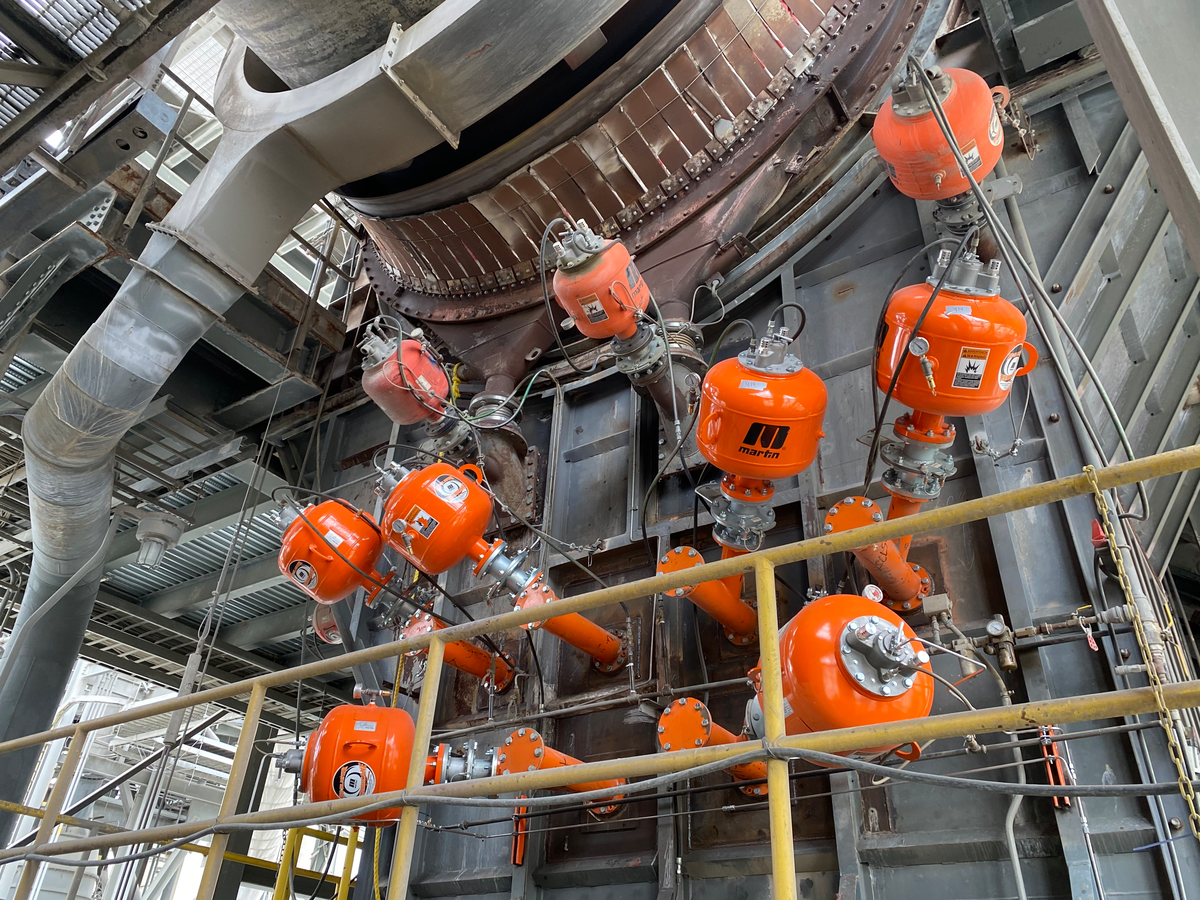 I'm not great with math on my best day so it was very interesting and challenging to do imperial-to-metric conversions on the spot after an almost 14-day hour day at this point. 📏
Leveraging Technology To Provide Solutions
Without ever leaving my home, I "traveled" almost 40,000 miles in one day. It felt like I was in the same room with these customers by engaging in a lively webinar full of questions and answers specific to their location. There are simple, effective
to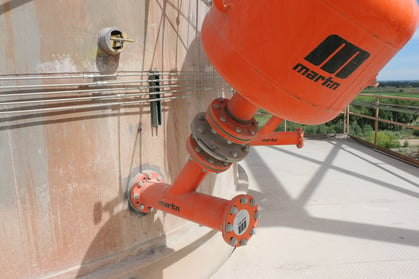 common problems no matter where in the world you are located. Air cannons can be a viable solution throughout your entire operation. With tried and trusted remedies, there is no need to reinvent the wheel.
Regardless of language and travel barriers, the problem was the same as many other material handlers face. The location and time zone were different but the problem was still restriction of material flow. And the solution was also the same. Whether the material blockage is within a transfer chute, interior walls of kilns, silos, hoppers, or other applications, air cannons can eliminate material buildup.
Why Air Cannons?
Alternative to applying large vibration for large structures or hard-to-reach areas prone to material bridging
Enhance flow when material conditions change, such as moisture or size
Adjustable air pressure and firing frequency allow for optimal flow of material while minimizing air consumption and dust production
Can be used in parallel with other transfer point techniques such as rock boxes
Nozzle and pipe options for various attachment methods/convenience
Cannon controls can be configured to fire only when the conveyor is energized or if a flow sensor down stream is activated