By Seth Mercer on Sep 10, 2021 8:31:40 AM
After being delayed a year, the MINExpo tradeshow is finally here. This weekend, I'll be flying back to Las Vegas 564 days after COVID-19 brought the CONEXPO-CON/AGG show to a sudden halt.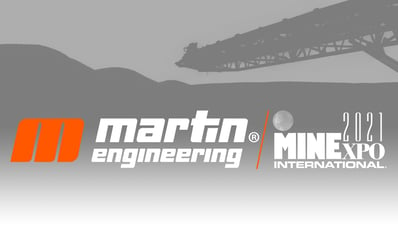 Things will look a bit different this time around but just like any other day, we'll put on our PPE (including masks of course) and get down to business. I'm certainly looking forward to seeing my mining colleagues gather together in person with eyes toward the latest innovations and technologies available and the immense potential that lies ahead for our industry.
With that in mind, I've put together this pre-show guide to help you get the most out of three jam-packed days at the world's largest mining show of its kind. Take it from someone who's spent way more time in Vegas than is good for anyone (see the proof in the pics below)...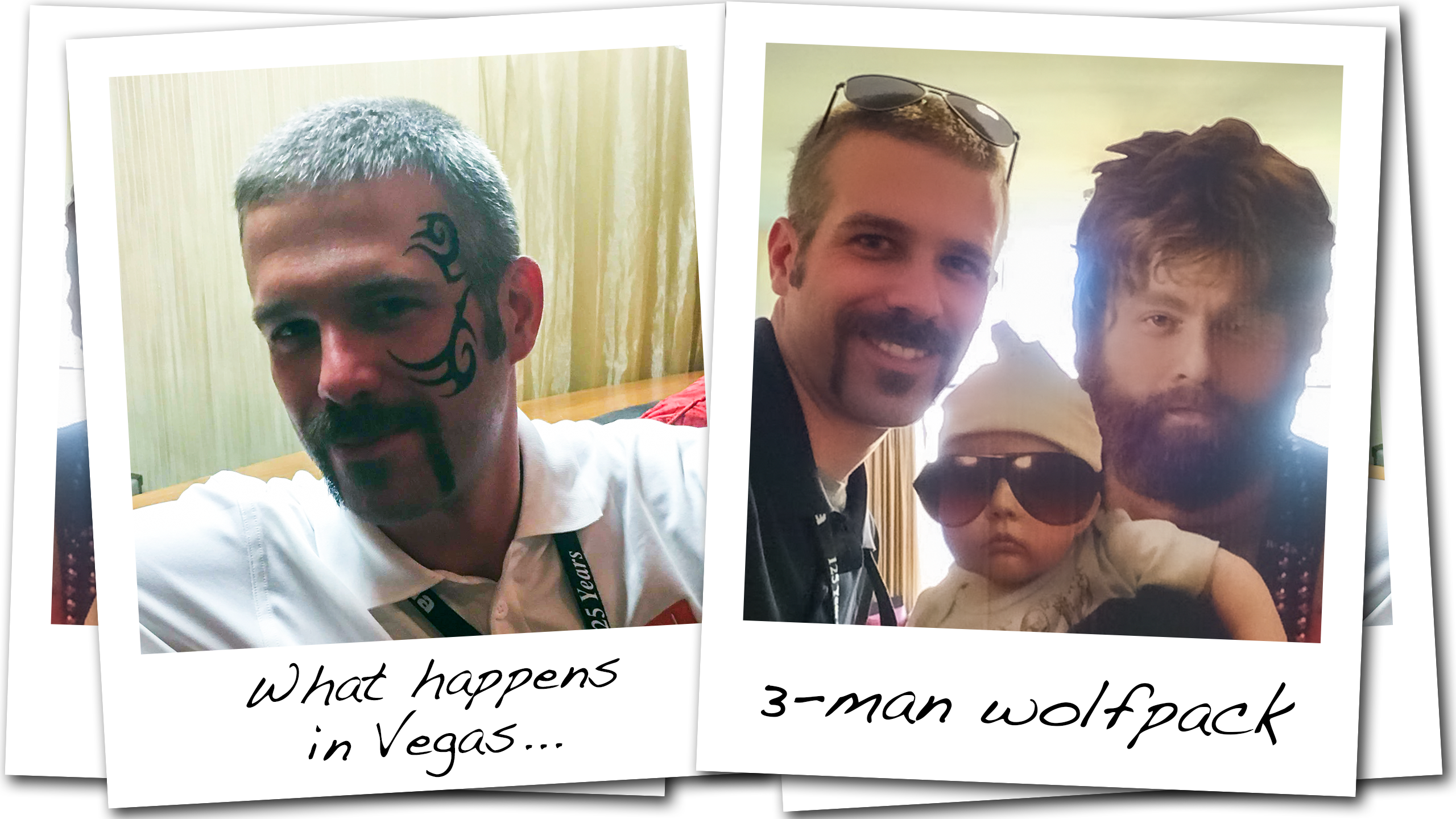 🎰 Yes, the Mike Tyson face tattoo was temporary although not as temporary as I had hoped. Imagine walking into the tradeshow the next morning with remnants of that tattoo on your face! Lesson learned - what happens in Vegas doesn't always stay in Vegas. It took me several days to completely lose the tattoo.) 🎰
Back to my advice...there's a lot of ground to cover—swap those work boots for walking shoes. Get a lay of the land in advance and be sure to make good use of your time—it'll go by quickly!
Be prepared: Masks are currently required indoors in Nevada for both vaccinated and unvaccinated individuals. Just like we do in mines, MINExpo is making safety a priority. Masks will be available onsite.
General Information
If absolutely nothing else, be sure to check out this handy attendee flyer that MINExpo provided. It's two well-organized pages of general information covering badge pick-up, schedules, transportation options, and more. Save it to your phone or print one off to take with you.
Make sure to have your registration confirmation email and photo ID ready when you pick up your badge, either at Caesars Palace or the Convention Center.
Heads up: No children under the age of 17 will be allowed into the show this year. Unfortunately, my 3-man wolfpack will be no longer as baby Carlos isn't allowed.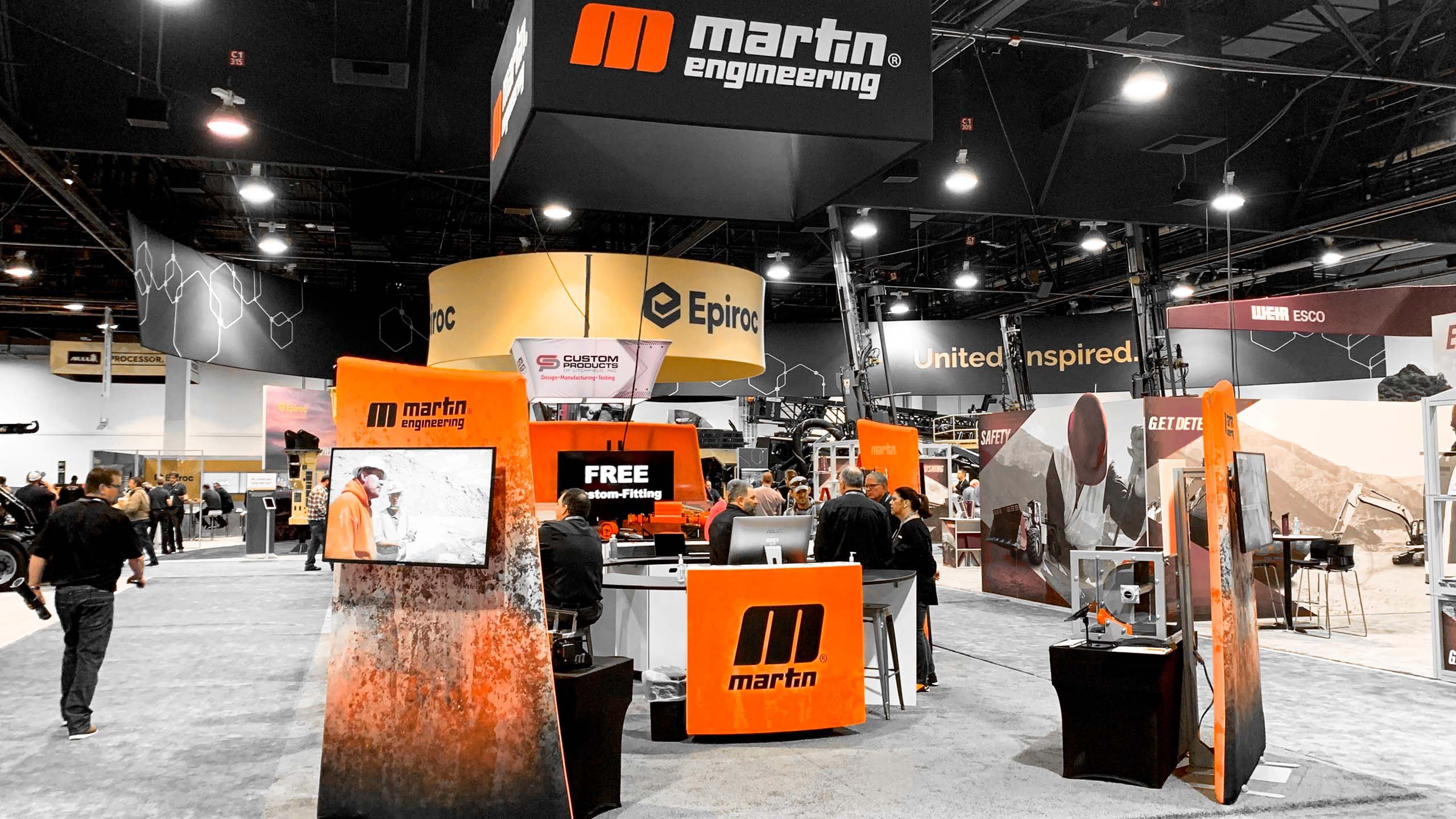 Transportation
Along with the Las Vegas Monorail, with stations behind hotels on the east side of the strip, MINExpo has added a complimentary shuttle service to this year's show. The shuttle service will run a regular schedule for the duration of the show to and from hotels in the MINExpo hotel block. Routes and schedules will be posted on kiosks outside Hall C2 and the South Lobby. You can also refer to the attendee flyer for details.
The Las Vegas Convention Center Loop—a project of Elon Musk's Boring Company—is also now operational and offering complimentary transportation service across the convention center campus during MINExpo. Hop in a Tesla at one of three stations and cruise through an underground tunnel beneath the convention center and cut a 45-minute hike down to a 2-minute subterranean luxury ride.
Pro tip: Purchase discount Monorail tickets in advance directly from the Las Vegas Monorail website!
Exhibitor Directory
With approximately 1,300 exhibitors spread out over 660,000 square feet of floor space, there's plenty of the industry's latest groundbreaking innovations and technology to get an up-close look at.
To help you navigate all MINExpo has to offer, take advantage of the online show directory listing all of the exhibitors and prov
iding a sneak peek of what will be on display. To get you started, here's a link to Martin Engineering's listing complete with videos and updates on what you'll find in booth 4615-C. We'll be highlighting
for conveyor belt cleaners, amongst other products and services to improve the performance, safety, and cost of operating your conveyor systems.
Exclusive scoop: Grab a complimentary Martin bag to carry your freebies in. We're located directly inside the Central Hall from the Grand Lobby. The official online show map will help you find your way, or just look for the big Martin Engineering sign hanging from the ceiling!
Schedule of Events
Over the course of three days, there's going to be a lot going on throughout the show. Refer to MINExpo's schedule of events to make sure you don't miss the opening session, awards luncheon, or any of the education sessions being held each day.
Don't miss: Foundations™ instructor Jerad Heitzler will be presenting live throughout the day Monday and Tuesday from booth 4615-C. He'll be covering
, fielding questions, and engaging in discussions about common conveyor system issues.
Ready to Go?
If you haven't yet registered for the show or booked your hotel, it's not too late! Click here to get registered and visit onPeak, MINExpo's official accommodations provider, for discounted rates at MINExpo block hotels.
Reader special: When you stop by the Martin booth, track me down and mention this blog post and I'll hook you up with an exclusive promo giveaway package!
Not Going?
You don't have to miss out! Follow Martin Engineering on social media for updates and highlights from the show.
LinkedIn | Facebook | Twitter | Instagram | YouTube
Check it out: While you're at it, head over to our
and browse our
for loads of bulk materials handling insight and knowledge and get a FREE download of our industry-standard textbook!