By Jerad Heitzler on Aug 20, 2020 3:45:02 PM
The other day I received a call from a customer trying desperately to get a limestone belt clean. He told me, "when the conveyor was purchased it came with a wiper on it, but it doesn't seem to work very well." I had the maintenance manager at the plant describe the cleaner to me. As I suspected, it was a simple urethane pre-cleaner that was manufactured by the company that made the conveyor. I asked if they had used a secondary belt cleaner, he responded with a "yes, we added one a couple of weeks ago and it made a slight difference, but not much." I had him describe it to me and discovered it was also a urethane secondary cleaner installed underneath the head pulley.
He asked if we could come out and take a look or if he should take some pictures and send them to me. I told him I suspected I already had some guidance and yes we would come out and look, but I was intrigued so please send a few pictures over ASAP.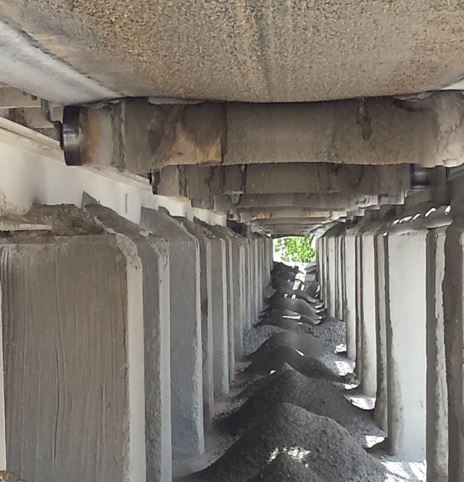 Although partly effective, urethane pre-cleaners may not meet belt cleaning expectations. Tungsten carbide secondary cleaners installed in conjunction with urethane primary cleaners reduces mess, cleanup costs, and unnecessary risk to workers.
We discussed the importance of urethane pre-cleaners on the face of the head pulley but then quickly discussed urethane blades in the secondary position. When material is fine, wet, or sticky or for any material that tends to me more difficult to remove from the belt, we would always recommend a tungsten carbide blade instead of urethane. Tungsten carbide will clean better than urethane and therefore should be considered when a typical urethane pre-cleaner doesn't meet expectations.
Many maintenance staff and operators have concerns with types of steel blades damaging their belt or splice. These concerns can be valid in rare cases. If tungsten carbide secondary cleaners are installed incorrectly or if they are over-tensioned, it is possible that the blade can cause some damage. However, most tungsten carbide cleaners have been engineered to work well with belts and splices.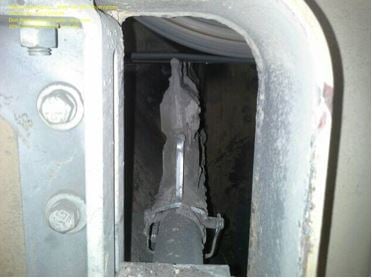 I shared some simple installation techniques with the maintenance manager, such as installing the blade at a non-aggressive angle to the belt, making sure the tip of the blade is about ½" to 1" from the point that belt leaves the head pulley. I told him to be sure that his crew follows the installation instructions to perfection or have it professionally installed. We then talked about belt speed and width and properly selected his new tungsten carbide secondary cleaner. The maintenance manager is looking forward to seeing better results, and is tearing out his old urethane secondary cleaner and installing a new tungsten carbide cleaner.