By Todd Swinderman on Jul 9, 2021 8:45:00 AM
Regardless of industry - mining to biomass to grain and more - bulk materials handling operations depend on intelligent, hardworking individuals who can be trained and promoted to positions from which they go on to make experience-based decisions. They are often tasked with identifying conveyor system issues and proposing critical changes to improve production, safety, and efficiency. These projects typically require capital investments and convincing management to attribute budgets for improvements.
One of my colleagues often says "collecting the proper data and presenting convincing arguments is almost an art form." The first few times you do it can be frustrating and overwhelming. But reviewing past proposals-- accepted and rejected -- and working with the manufacturer of the proposed equipment can be helpful.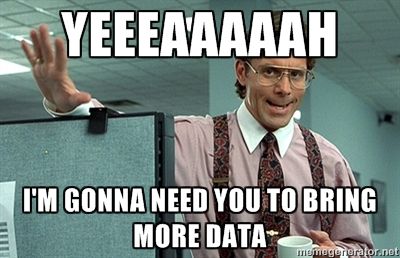 Choosing the Right KPIs
Measuring performance requires data, so determining the most relevant Key Performance Indicators (KPIs) is important. These measurements help create the necessary evidence to make informed budget decisions. From a single piece of equipment to an entire project involving multiple components, KPIs should be part of any strategic process to assess performance and help set objectives.
There are two types of KPIs = leading and lagging. Leading KPIs indicate future problems which can cause expensive unscheduled downtime, such as Mean Time Between Failure (MTBF). Lagging KPIs happen during or after downtime, such as reactive maintenance. Keep in mind that KPIs require a reasonable amount of time to collect the data, sometimes a year or more. Benchmarks to measure failure/success of the performance metrics are essential.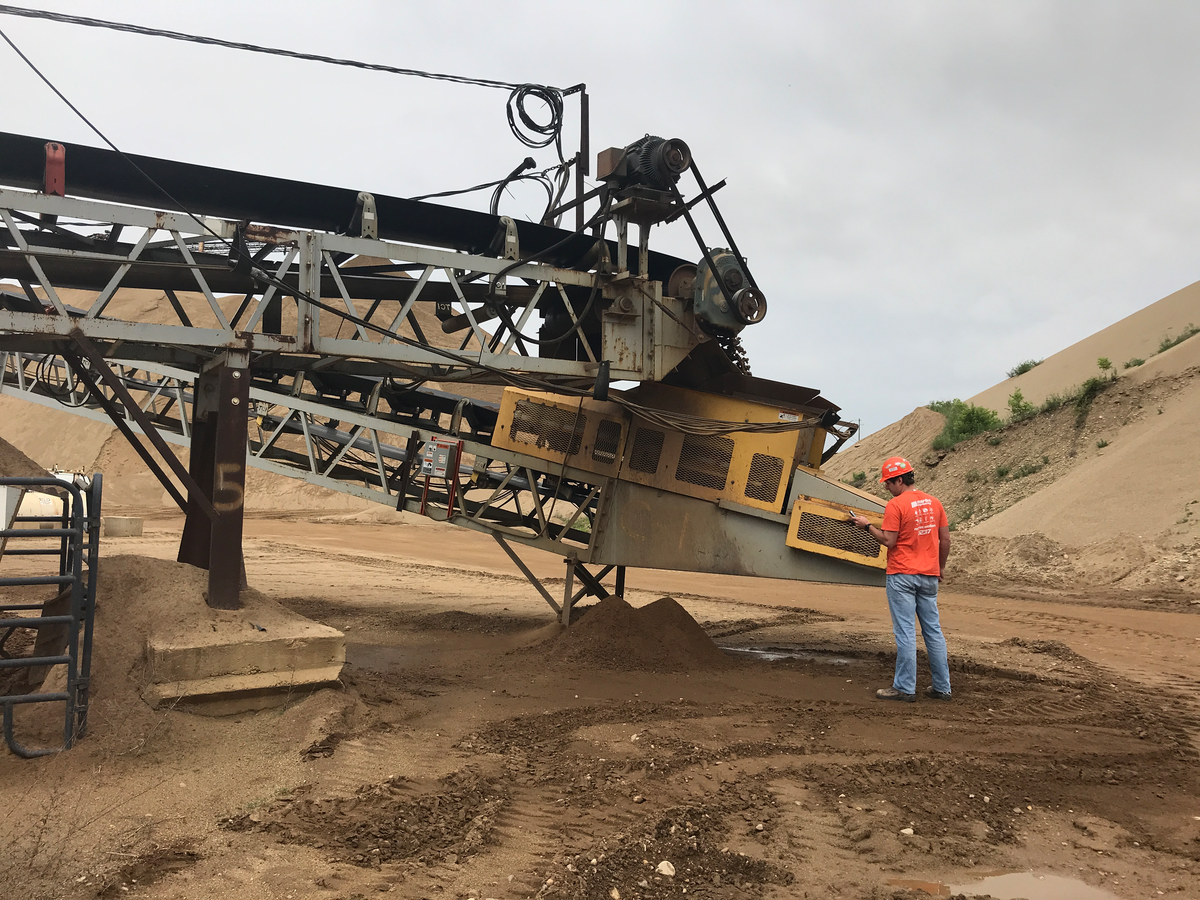 Common Types of Bulk Handling KPIs:
Unscheduled Downtime

– Labor and service work during an emergency outage are estimated to be three to seven times more expensive than scheduled downtime when workers are not pulled from other essential duties and contractors have time to offer competitive estimates. For example, just a one-percent difference in system availability for a coal-fired power plant could be worth one to two million dollars in annual revenue. The cost of even the shortest unscheduled outage is excessive.
When calculating the cost of downtime, common expenses are:
Lost opportunity cost (missed sales, supply line impact, etc.)

Purchase of replacement components

Maintenance labor

Subcontractor labor

Consulting & engineering fees

Testing & analysis
Labor Costs and Fees

–

These are included in determining the cost of unscheduled downtime but they are both leading and lagging KPIs, essential budget line items to determine the feasibility of a project. All maintenance related to the targeted project component(s) should be logged, including servicing of the system leading to and from the component(s).

Direct and Indirect Costs

–

Direct costs can include labor, but generally also cover replacement equipment, contractor costs, production losses, and injuries. Indirect costs are settlements from injuries, increased energy usage, product loss, increases in insurance premiums, etc.

MTBF

–

Mean time between failures is the average uptime between unscheduled outages. It is a vital performance metric to measure safety and equipment design and aids in determining new equipment's return on prevention (ROP) as compared to existing equipment. ROP is an abstract representation of the potential economic success of occupational safety and health. Equipment with a better ROP is generally higher quality, with less maintenance required. It can be expected to carry a somewhat higher purchase price, so MTBF is key to justifying the cost and safety benefits.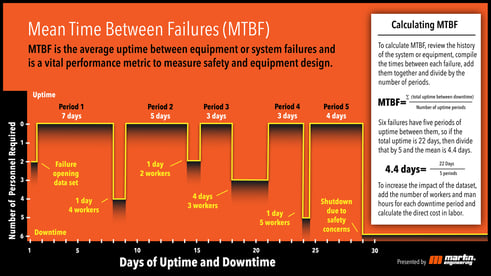 To calculate MTBF, review the history of the system/equipment, compile the times between each failure, add them together and divide by the number of periods. For example, six failures have five periods of uptime between, so if the total uptime is 22 days, dividing that by five makes the mean 4.4 days. To increase the impact of the dataset, add the number of workers and man-hours for each downtime period and calculate the direct cost in labor.
Fulfillment

–

Factory-trained direct service personnel and replacement parts are the best way to obtain optimum maintenance and performance. Some manufacturers supply free remote monitoring and reporting equipment that's accessible by wi-fi or cell phone. These managed service technicians, supported by a financially stable, well-established manufacturer and armed with the specific knowledge and equipment to do the job, are often the answer to common belt cleaning problems. For these technicians, who spend every day assessing and servicing belt conveyors, maintenance and repairs become more of a precise science than a judgment by rule of thumb.
Opportunity Cost

– the value of production lost due to unscheduled events such as machine breakdowns, shutting down to clean up fugitive material, or safety incidents. The concept is that if the product is not available for processing, and therefore sale, a profit opportunity is lost.

Making the Case
As technical people who work with the equipment day in and day out, perhaps the most
difficult part of this process is having to justify or 'sell' it to management. To do this, operators need a good narrative, solid data, reasonable cost projections, and a convincing ROI (return on investment).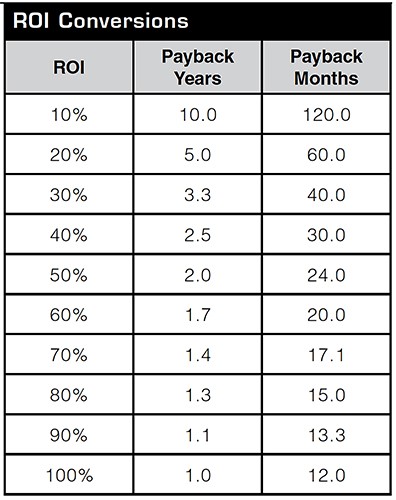 Stakeholders typically visit the area when the system is working well, so photos and video help with accurate visualization. More is better, and quality matters. Graphs are invaluable for visualization, so plan KPIs with a clear X & Y axis that will reveal evident "differences over time" or "costs per unit," etc.
ROI is extremely important in any equipment purchase but calculating it can be tricky. That is why all direct and indirect costs need to be applied. The goal for many smaller projects such as belt cleaner upgrades is to get the payback period to one year or less. Categorize all possible causes of increased costs and then figure out the costs associated with each category.
Although ROI is a focus for management, Return on Prevention is arguably just as important. Lower quality equipment may offer a quicker ROI but might only clean 80% of material from the belt and deliver a shorter service life before unscheduled downtime starts all over again due to dust and spillage. Higher quality equipment with proven performance may be a higher cost with a slightly extended ROI, but the cost is generally justified over the long term. Reviewing equipment specs, examining the construction, and evaluating case studies from similar applications can help determine ROP.
Successful proposals generally offer a direct line to a solution and the next steps for implementation. Make sure the intent of the project is clear, the bottom line is as close to the real outcome as possible, and that all project variables are considered (downtime, labor, installation obstacles, special equipment such as cranes, and any associated safety regulations or certifications). To ensure that projects will meet government-mandated safety standards, insist on factory-trained technicians with certifications from OSHA, MSHA, and other industry-recognized organizations. Many equipment suppliers contract their installation and service functions to outside firms, which often represent dozens of different product lines. Personnel trained by the equipment manufacturer and dedicated solely to its proper care will have greater knowledge and experience, ultimately delivering superior results over time.