By Chelsea Blake on Jun 17, 2022 10:55:55 AM
Writing success stories for Martin Engineering, I hear about a lot of jobs and installations...some pretty standard and run-of-the-mill, some very unique and out-of-the-box. My 4-year-old loves to play Rock, Paper, Scissors (as do I. I participated in intramural Rock, Paper, Scissors in college ✂️). All of the recent "battles" got me thinking of this one story and unique application.
Paper, Scissors (Sorry, Rock)📄✂️
This particular site manufactures cardboard paper liner and needed more than a good pair of scissors (paper was winning). They needed to cut the wet paper once it tore due to high operating speed in order to prevent jams in the heated rollers. The process needed to be timely and efficient or the twelve rollers would jam up and halt production. Manual methods were too time-consuming, dangerous, unreliable, and ineffective. That's where we came in.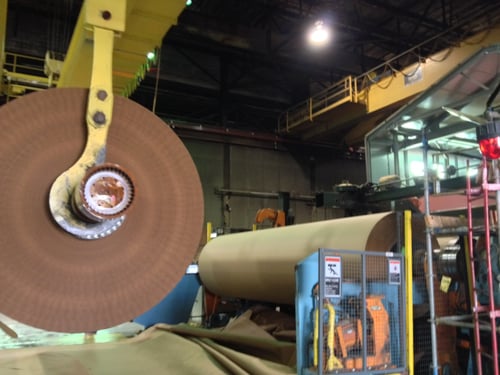 After inspecting the problem, we suggested an innovative use for our air cannons.
are typically used to prevent and clear out blockages to improve material flow. We had little to no doubt that our cannons could excel in this interesting application and help achieve this plant's goal. They were all for it. As you can see below, it worked out pretty well.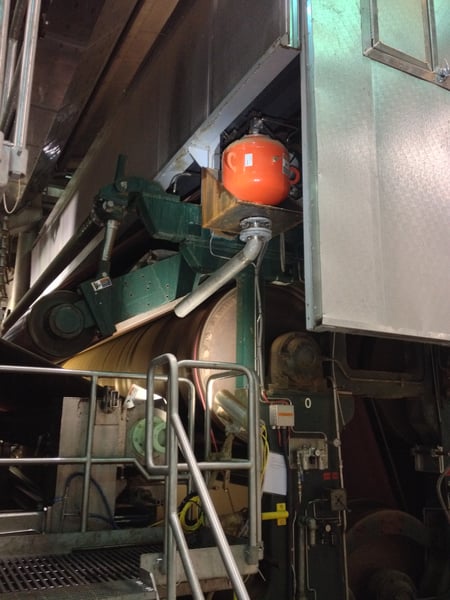 More Innovative Applications
Over the years, our air cannon team has received and fulfilled some interesting requests, and they tend to have a lot of fun with this product line (boys and their toys).
Special Effects for Amusement Parks & Roller Coasters

Pirates Voyage Dinner & Show in Myrtle Beach, SC (I have been to this one twice, the food is amazing!) & Pigeon Forge, TN

Blasting Water to Simulate Cannonballs

Maverick Roller Coaster in Cedar Point, OH

Blasting Water at Universal Studio's Incredible Hulk Roller Coaster

A Las Vegas Casino & Pool has air cannons blasting water to simulate rain in the heat of the day to provide a neat show as well as a cool down (look out Bellagio Fountain Show 😃)

Disney World just purchased an air cannon...we don't have the fun details yet.

Special Effects for Movies & TV shows such as:

Daredevil on Netflix

The Boys on Amazon Prime

Peyton Manning Super Bowl Commerical
One More Application
The leveling bar on this coal turbine feeder was accumulating wet and sticky coal fines and in turn, clogging the measured feed. We installed an air cannon to be manually fired to blast the material off of the leveling bar.